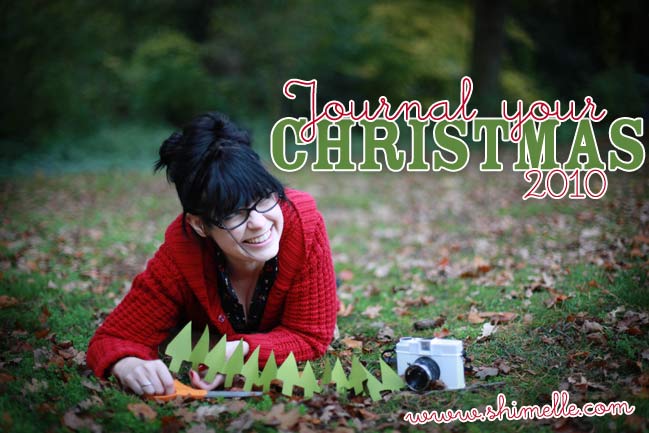 Alright, so now that Thanksgiving is over, I can freely talk about Christmas stuff without getting in trouble with the Christmas police (Greg).
One of my favorite things about the holidays is a festive little online class called
Journal Your Christmas
hosted by the fabulous
Shimelle Laine
.
Here's a description from her blog:
"Every year, Journal your Christmas includes daily prompts from the 1st of December to the 6th of January, the twelfth day of Christmas. The 37 illustrated PDF files are delivered straight to your inbox so you can read them over your first cup of coffee and mull over each topic for a full day. There's also an archive of the class materials online in case you can't get to your email or in case something dreadful happens to your computer. And like every year, you can go it alone or be as social as you like, with a private discussion forum where you'll find other Christmas journallers who will cheer you on and share your excitement, but if you prefer to stick to the prompts only, that's completely fine too. And like every year, if you're participated once, you can join us every Christmas for as long as you like at no extra cost."
I signed up about two years ago, and since then have only, shall we say, been auditing the class.
This year I'm feeling ambitious. I'm feeling good about scale. I learned a ton of stuff from completing my
LSNED book
(and looking at all of
Alissa's
past books). The key, I think, will be making it really all about the journaling and sticking to the prompts. I'm also super determined to use up some of my Christmas stash.
So, I'm hoping to get both my little JYC album and my December Daily book put together this weekend.
Right now I'm in the photo-editing mines... I got a deal where I can get a bunch of free prints from snapfish, so I want to get a big order in. :)
Hope you are well.