I have been a longtime fan of Shimelle's online class experiences. She pretty much sets the gold standard in terms of ease, creativity and fun when it comes to an online scrapping education experience.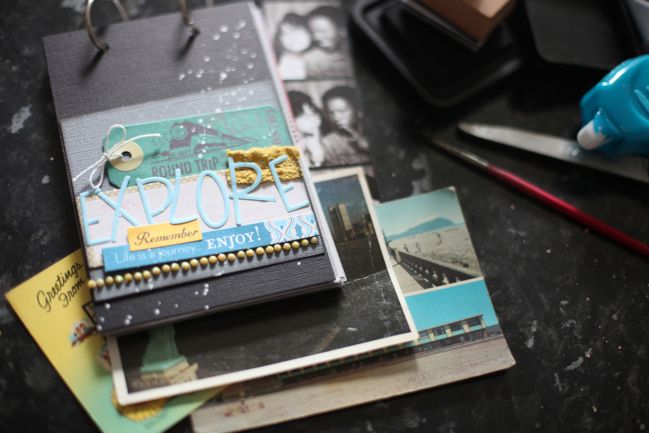 So it is with great happiness that I wanted to share that she is running another class this summer called Explore, that starts tomorrow, Monday July 18. And if you
go to her blog today
, she is giving away TWO spots in the class.
So what is this fabulous that I am going on about? Well, the class is called explore, and I'm going to borrow the words from Shimelle's site to tell you about it:
Throughout this four week course, we'll be exploring the world, even if you're not going anywhere. Each prompt covers a different aspect, from days when we'll focus on photography to videos that cover crafting techniques to do something new with your existing supplies. We'll be taking pictures, making journaling easy and stretching ideas so you'll keep creating long after the final prompt appears in your inbox. If you're worried about being too busy for the next four weeks, then the workbook is your answer! You can print it from day one and follow along in a quick format then come back to the full prompts when you have a bit more time to explore those ideas.
I've already signed up, and I'm really excited to see what it's all about. Be on the lookout for updates around here on my progress. :) Hope your weekend is going well, I'm off to work (bleh), so I can meet some silly deadlines.