It's nearly that time again!

Time for me to enable you (
as Steph says
)... I mean, time for me to talk about one of my favorite things.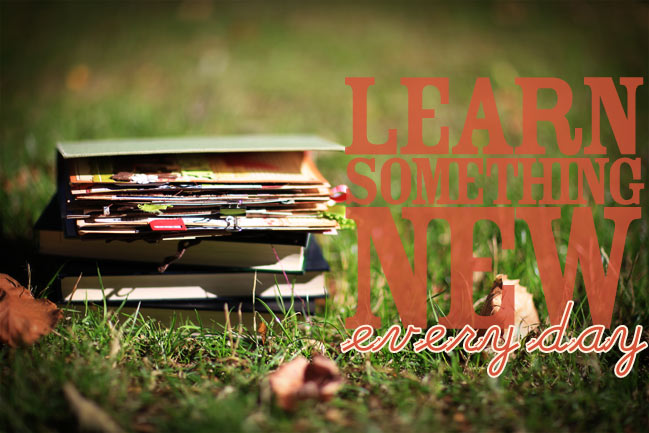 Shimelle's
Learn Something New class
begins on September 1st and I am super duper excited to play along.
(Can't you tell? Also, check out my new glasses! Super nerdy.)
What is it? Well, here's the info from shimelle.com
"
Now it its fifth year, this online scrapbooking class encourages you to observe the world around you and learn from your daily experiences and surroundings. We work with a small format album to make thirty daily entries, and we adopt a few short cuts and techniques to make those daily entries possible in even the busiest of weeks. And once you've joined, you're welcome to participate for as many years as you like at no extra cost.
The class includes:
…preparation notes delivered next week
…thirty daily full-colour pdf prompts delivered to your inbox
…access to a private class forum at shimelle.com to chat and share your work
…permanent file archive so you can come back to the materials at any time
Plus new additions for 2010:
…custom printables for paper scrappers
…page templates and a digital kit for digi scrappers
…Try Something New Every Day, a back-to-school workbook with quick and easy crafting techniques that adds an element of challenge and surprise
…bonus technique tutorials (as PDF and video formats) to spice up your creativity
…two live chat sessions: one to start the class and a second to celebrate at the end of the month
Each of the daily prompts includes full colour photos of pages from a range of albums so you can see a variety in styles, from simple scrapbook pages to looks that use more layers to art journals. There are also hundreds of additional samples to view in the members' forum, so no matter what your creative style you can always find something right up your street
"
How awesome is that?
I actually signed up two years ago and really love the fact that once you pay for the class you can play along every year at no cost. This is the first year however, that I am probably actually going to be making something physical at the time that the class is happening.
Right now, I'm just starting to put my book together. I want to do something simple and manageable, so I can be sure to get it FINISHED. I'm also planning to use the blog as an "aid" so that I can try to keep up.
I'll consider it homework. :)
Do you have any fun back to school things going on? Getting some bouquets of freshly sharpened pencils together? Counting the days till pumpkin lattes are back? Getting your fall boots all nice and polished up?
Share!